15.02.2013
Capital investments of IDGC of Centre — Orelenergo division in 2012 amounted to 520.8 million rubles or 101.2% of the plan.
One of the most important and ambitious projects of the investment program in 2012 is the project to generate power by Livenskaya CHP. In its framework in Livensky district the 110 kV substation «Plastics» was reconstructed and a 110 kV power line was constructed.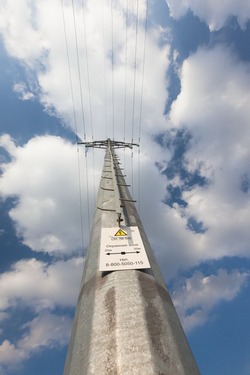 Overall, Orel power engineers of IDGC of Centre spent 97.4 million rubles on the construction and reconstruction of 35-110 kV substations. In addition to the substation «Plastics», these funds were used to reconstruct the 110/35/10 kV substation «Zalegoshch» with installation of gas-insulated circuit breakers, relay protection was replaced with microprocessor based units and oil switches in 10 kV bays of Complete distribution device of external installation with vacuum ones of type BB/TEL.
Arc protection devices were installed at 88 substations, and switchgear security locking devices were installed at other 58 substations.
Orel power engineers of IDGC of Centre invested more than 13.8 million rubles in the installation of 10/0.4 kV transformer substations.
260.9 million rubles were invested in the construction and reconstruction of power lines in the region. With these funds 75.5 km were constructed, 67.9 km of power lines were modernized, thus improving the power supply to consumers of the Orel region.
Orelenergo's professionals use the latest technologies in their work to increase the service life of power facilities. For example, reclosers are installed on 10 kV power lines to provide automatic backup of consumers in the event of process failures in the distribution networks.
In addition, in 2012, design and survey work for future projects was actively being conducted. In particular, in the short term it is planned to construct and reconstruct the substations «Maloarkhangelskaya» of 110 kV, «Kolpny» of 110 kV, «Pushkarskaya» of 35 kV, to replace wires on the 110 kV Conductor «Livny-Upper 2», to construct the 110 kV Conductor «Kolpny-Maloarkhangelskaya» and a 10-0.4 kV power line. The amount of funds for EAD in 2012 was 19.6 million rubles.
The Orel branch of IDGC of Centre is actively involved in the implementation of energy conservation policy. 36.6 million rubles were spent on the development of an automated electricity metering system last year.
The goal of all the activities — ensuring reliable energy supply to consumers and creation of conditions for their grid connection to electrical networks in the Orel region.