24.01.2013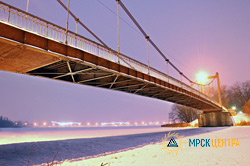 From February 27 to March 1, 2013 the VI Voronezh Industrial Forum will take place in Voronezh, organized by the Government of the Voronezh region, the Administration of Voronezh city district, Chamber of Commerce of the Voronezh region and Exhibition Centre VETA.
The Forum will be held with the support of the Chamber of Commerce of the Russian Federation, the Association of Employers "Council of Industrialists and Entrepreneurs of the Voronezh region", Voronezh CSTI — a branch of FBGU" Russian Energy Agency" of the Ministry of Energy of the Russia Federation.
The objectives of the project — promoting industrial industry in Russia and the Central Black Earth Region in particular, the development of inter-regional and international relations of manufacturers, retailers and consumers, the presentation of the Voronezh region as an investment attractive region, the promotion of modern industrial equipment and technology, to draw attention to scientific research, design, promotion of development of medium and small businesses.
Within the Forum IDGC of Centre — Voronezhenergo division will participate in the 11th inter-regional exhibition "Energy Resources". Among the sections of the exhibition — electrical and power equipment, energy-efficient and resource-saving technologies and equipment, energy management, energy audit, safety, scientific and educational institutions, professional associations, specialized publications and literature.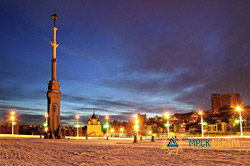 Specialists of Voronezhenergo have participated in the Voronezh Industrial Forum since 2010. This year, the branch's booths will have samples of modern metering devices. Visitors will find the list of additional services rendered by Voronezhenergo to natural and legal persons and terms and conditions of their provision. The power engineers will talk about the installation and replacement of meters, maintenance and development of outdoor lighting networks, activities under the responsibility of customers in the grid connection procedure, and answer questions about the timing of the provision of additional services by the branch as well.
According to the head of marketing and value added services Roman Tolstolutsky, currently Voronezhenergo provides 10 types of additional services to consumers. Among the most demanded — installation and replacement of meters, support of the grid connection procedure, reconstruction of power facilities by IDGC of Centre for the benefit of customers. For all matters relating to additional services, customers can consult by contacting the Customer Service Centres or by calling the Direct Power Hot Line at 8-800-50-50-115 (toll free).