14.01.2013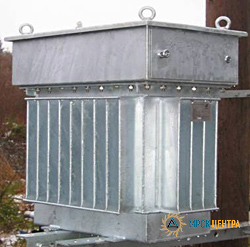 Power engineers of IDGC of Centre — Orelenergo division has commissioned a voltage booster on the power line, which feeds a new housing community of Bratskoye in Sverdlovsk district of the Orel region. The use of the new equipment stabilizes the voltage, increasing the transmission capacity of power lines.
The need for the work was caused by large amount of construction in the village. The growth of load, associated with the connection of newly built houses, reduced the level of voltage in the grid. The situation goy complicated by the fact that the power line supplying the community of Bratskoye, was constructed almost thirty years ago and was not designed for modern loads.
With the inclusion of the booster for operation the supply voltage in the grid was raised to the nominal value, in accordance with the requirements of GOST.
The implementation of boosters in the Orel region began in 2008. During this period, Orel power engineers of IDGC of Centre have installed 20 boosters. Currently, such equipment is in operation in 8 Distribution Zones.