13.12.2012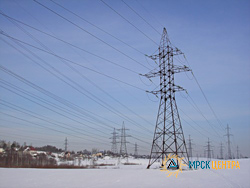 According to the Federal Agency for Construction and Housing and Communal Services of the Russian Federation, the Voronezh region has entered the top five regions of the country in terms of readiness for the autumn-winter operation period.
In this case, the Voronezh region in the ranking was the best among the regions of the Central Black Earth and the second after the Moscow region — in the Central Federal District.
It should be noted that the readiness of the electric grid of the region takes a special place in preparation for the winter.
So, to ensure reliable and quality power supply to consumers during the autumn-winter peak load period Voronezhenergo has implemented a series of organizational and technical measures to prepare power equipment and personnel to work in the cold season, developed from the experience of the operation through the previous autumn-winter periods, as well as the identification of "bottlenecks" and facilities with high risks.
To perform emergency and restoration operations there are 41 first responding crews in the branch, who work round the clock. In addition, in the autumn and winter of 2012 eight crews of the branch numbering 47 people are always ready to help in case of emergency events, as well as 16 vehicles, equipped with tools and food for three days.
In addition, to ensure power supply of responsible consumers and critical infrastructure facilities for the period of work on emergency response specialists of IDGC of Centre — Voronezhenergo division have 113 redundant power supply sources with a total capacity of 1.85 MW at their disposal.
Thanks to these and many other actions taken by Voronezhenergo among the first branches of IDGC of Centre got its Certificate of Readiness for the autumn-winter operation period.