07.12.2012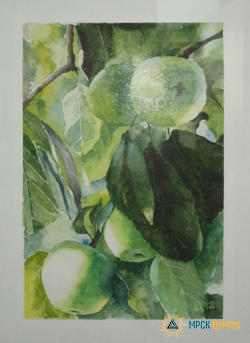 In late November 2012 Monastyrschinsky Cultural Centre hosted an exhibition of paintings of Operator of operational and technological Group of Monastyrschinsky Distribution Zone of Smolenskenergo Stanislav Tsarev. The presentation and a personal exhibition took place on 26 November. Pictures are presented in the genres of pastel, outline drawing, watercolour, collage, etc. Among the images — rural landscapes, nature sketches and even "Stories about Vasya" in the comics.
Stanislav Tsarev has been already interested in drawing more than 2.5 years, but not every novice artist can exhibit his work to the audience. The exhibition, called by the author "Under the laws of beauty ...", was jointly organized with Monastyrschinsky Cultural Centre and attracted the interest of fellow countrymen.
But do not forget that Stanislav Tsarev — not only the owner of a unique talent and "golden hands", but a passionate power engineer. He has been working in the power system as an operator for over 12 years. This profession requires alertness, good memory, commitment and ability to clearly and coherently to work in a team. Stanislav is professional in the field, every day he has a big responsibility to maintain in operation the entire energy system of Monastyrschinsky district, so he is in an excellent professional form, constantly accumulating the necessary knowledge and experience to improve his qualifications. And in his free time he is creative. Besides his painting hobby, Stanislav Tsarev also works with wood — doing wooden furniture himself.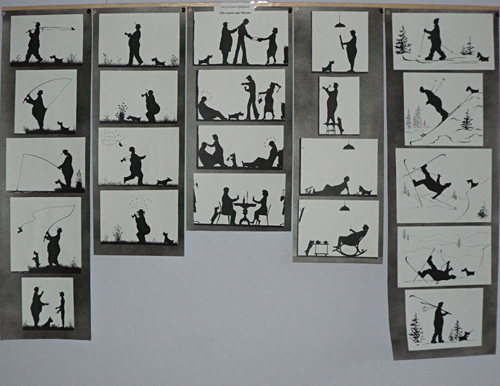 "It's no secret to anybody that there are a lot of talented people among power engineers. Sports, music, photography and other interests allow them to make their lives brighter and reveal different aspects of their personality. It is especially a pleasure when a little magic can be brought in the lives of others, as Stanislav Tsarev does it,"- stressed Head of HR of Smolenskenergo Alla Korolkova.