21.11.2012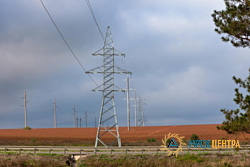 IDGC of Centre — Orelenergo division is one of the largest taxpayers in the Orel region. During 9 months of 2012 199 million rubles have been transferred to the budgets of different levels and off-budget funds by the branch.
In particular, the federal tax payments have amounted to 0.8 million rubles. The regional treasury has received 88.9 million rubles. In addition, Orelenergo has transferred 109.1 million rubles (0.2 million higher than the same period last year) to the extra-budgetary funds of the Russian Federation in the form of insurance premiums. These funds were transferred to the Social Security Fund, Insurance against Accidents at Work Fund, Health Insurance Fund and Pension Fund. The local budget has received 0.2 million rubles in the land tax.
IDGC of Centre — Orelenergo division has performed its tax obligations to the state in full.