19.11.2012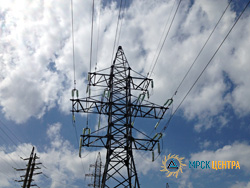 During 10 months of 2012, IDGC of Centre — Kostromaenergo division performed 2307 contracts for grid connection with a total capacity of 28.5 MW. In January-October this year, the branch received 3866 applications for grid connection with the power of 67.8 MW, and signed 3443 contracts with a capacity of 50.1 MW.
From the beginning of the year, Kostroma power engineers connected a number of industrial and social facilities to their networks. These include a dental laboratory (SMO "Kostroma Regional Dental Clinic"); a timber-processing complex (Makaryevsky district); a woodshop (Pavinsky district); a water bottling company (village of Alferitsino, Kostroma region); a school in the settlement of Talitsa in Buyskiy district for 108 pupils; a chapel in Ostrovsky district. In addition, an important area is the work on street lighting in Chukhlomsky, Pavinsky and Galichsky districts.
For consumers the Kostroma branch of the company renders a service to support grid connection, which includes the implementation of measures in the area of responsibility of the applicant. Kostromaenergo executes them in the framework and on the basis of contracts concluded on additional services.
According to Head of grid connection Office of IDGC of Centre — Kostromaenergo division Yury Gorikhin, the branch takes all necessary measures in order to provide its clients with high quality and grid connection as soon as possible. The work of personnel of Kostromaenergo focuses on creating the most convenient and cost-effective conditions for the client to implement the grid connection to the network of the branch.
Citizens for grid connection are received in all 27 Districts of Electrical Networks (Distribution Zones) and also the Customer Service Centres (CSC) located in Kostroma, Nerekhta and Sharya. In any of the Distribution Zones or CSC customers can get all the information and assistance on grid connection to the network of the branch. Also, for the convenience of consumers there is the around the clock Direct Power Hot Line of IDGC of Centre at 8800 50 50 115 (toll-free), via which you can obtain detailed information on issues of grid connection.