09.11.2012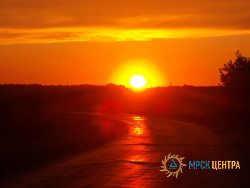 IDGC of Centre — Voronezhenergo division has started creative corporate contests among employees — for the best photographs and a Christmas toy.
The events, organized by the Youth Council of the branch, are timed to coincide with the professional holiday — the Power Engineers' Day, which is celebrated on December 22.
Under the terms of the photo contest works of specialists of Voronezhenergo in the following categories are taken to participate: "One in the frame", "Work days", "Photo hunting", "Kids in a cage", "Colours of nature", and "Industrial landscape". They are accepted during the month, until December 7, the main requirement to them — of creative and independent character.
The main goal of the contest for the best Christmas toy is the desire of organizers to attract workers and their children to create, build and strengthen the tradition of preparing and celebrating the New Year in the branch. Toys are accepted by the competitive commission until December 21, the main tree of Voronezhenergo will be decorated with the best works.
According to Chairman of the Voronezh regional organization "All-Russian Electroprofsoyuz" Evgeny Pronyaev, the employees of the branch show exceptional talent in such contests. "Many experts of Voronezhenergo, in addition to their professional skills, demonstrate excellent knowledge in the arts. Year by year, we are still pleasantly surprised with works, which come to us. In addition, children of power engineers are also happy to participate in these events," — stressed Evgeny Pronyaev.