18.10.2012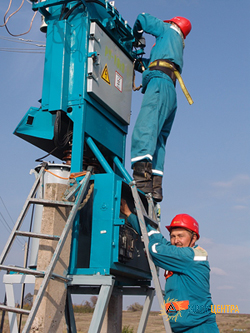 IDGC of Centre — Orelenergo division declared October 17 and 18 as safety days. During these days, a special commission, consisting of heads and specialists of structural departments, will visit each District of Electrical Networks, as well as key services, and evaluate compliance of personnel with the requirements for safety.
The agenda of the event included unannounced checks of crews in the workplace, as well as analysis of accidents that have occurred in the energy systems of other regions. In addition, workshops are planned in training centres and in the classroom, followed by testing staff.
The commission will check in crew vehicles and mobile laboratories the availability of protective means, locks, alarms, instructions, fire extinguishers, and the condition of first aid kits.
Much attention will be paid to the compliance of relevant documentation with standards (NTD). In particular, it is planned to check mentoring programs, production and job descriptions, quality of processing work permits, execution of RTN orders and regulations, Labour Inspection in the Orel region, etc.
Safety Days are held monthly in IDGC of Centre — Orelenergo division and are an effective measure to prevent injuries in the workplace. Regular checks allow staff to evaluate their work and correct any possible deficiencies.