17.10.2012
Chief of Mezhevsky Distribution Zone of IDGC of Centre — Kostromaenergo division Sergey Luginin won the Public Recognition Award "Golden Fund of Regions". For personal contribution to the development and strengthening of the economy of Mezhevsky district in the Kostroma region Sergey was awarded the Order of the same name.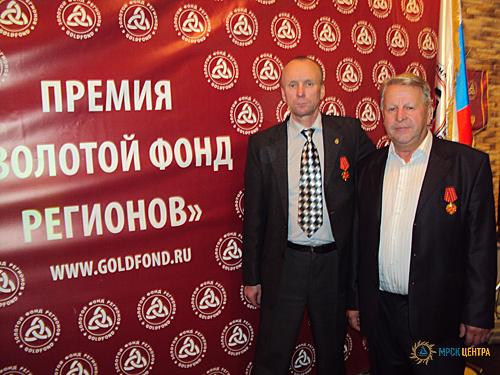 Sergey Luginin was nominated for the district administration award at the official request of the Regional Development Fund "Perspective" for being an effective manager, who has a positive influence on the development of the region. "An experienced manager, who cares with his soul for the district. He is always at the centre of all important events,"- this description is given to Chief of the Distribution Zone by the administration of the municipality. Board of Trustees of the Fund, after considering the proposed candidates, decided to mark Sergey Luginin with the high award.
"The Order of the Regional Development Fund, and also the high appreciation, which was given to me by the district administration, is certainly very pleasant. And, in my opinion, it rightly belongs not only to me but to the entire Mezhevsky Distribution Zone. But it is clear that such a significant award places on me more responsibility for the results of our entire work,"- says the award winner.