09.10.2012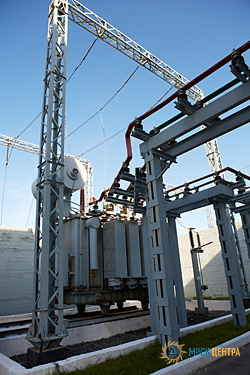 IDGC of Centre — Bryanskenergo division is completing its preparation for the autumn-winter operation period. As part of this work the branch took part in a meeting of staff to ensure security of power supply of the Bryansk region, which took place in the administration of Zhukovsky district of the Bryansk region.
Chief Engineer of Bryanskenergo Alexander Kosarim told the staff members about the activities that were carried out in preparation of the branch's power facilities for operation at low temperatures. Thus, for the effective functioning of electrical networks and secure electricity supply to consumers in the Bryansk region Bryanskenergo developed a long-term investment program for 2012 — 2017. A special place in it is given to renovation of electric grid facilities. The main task of the renovation program — to accelerate the replacement of worn-out equipment.
One of the key areas of the investment program of the branch is also upgrading the grid, with a focus on the implementation of innovative technologies and the use of advanced equipment. The ultimate goal of modernization — moving grid facilities of Bryanskenergo to a new technological level.
In order to increase energy efficiency of the grid modern control reactive power compensation devices are being installed. The installation of these devices can reduce the technical losses of electricity. Work is also underway to implement systems to improve the observability and controllability of the grid. They will help reduce operating costs and extend the life of equipment due to more accurate prediction of balances and timely taking operating, technical and management decisions.