03.10.2012
IDGC of Centre — Kostromaenergo division is conducting an intensive training of its personnel for the autumn-winter period. On the site of the Department for Continuing Education of Kostroma Power Engineering College named after F.V. Chizhov advanced training courses are organized on various activities of the energy company.
Thus, within two weeks operators of distribution zones of the branch studied modern aspects of the theory and practice of their work on the program "Operator of Distribution Zone". The emphasis of the course was on the study of the operational switching basics, devices and operation of 6-10 kV switchgear, power transformers and disconnectors, order of operational communications, etc.
"We are constantly improving the skills of staff. Relevance of advanced training courses on technical specialties in preparation for the winter is particularly big. In the near future workers will be retrained on the programs 'Wireman to operate distribution networks' and 'Electrician to maintain substations, electrician of a first responding mobile crew'. I think that the professionalism of our employees will endure frost", — says the head of HR of IDGC of Centre — Kostromaenergo division Olga Nikitina.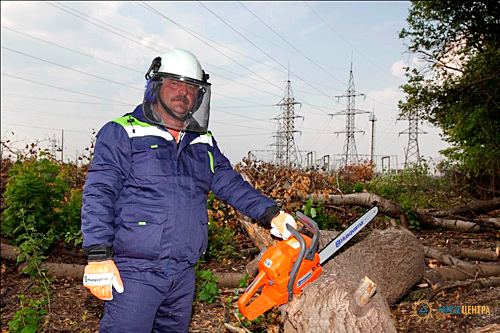 Along with the operators, electricians also had their advanced training on one of the priority activities of IDGC of Centre. Workers of distribution zones mastered the course "Safety in clearing ROWs of overhead power lines off trees and shrubs using chainsaws and brush cutters". Within the lessons they learned not only the arrangement and the basic principles of devices used in clearing ROWs along overhead power lines, but also improved their practical skills.