02.10.2012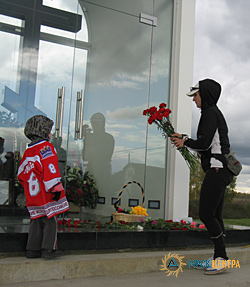 This past weekend in the Yaroslavl region a bike ride of power engineers of IDGC of Centre took place. The sporting event was organized by the trade union of Yarenergo and was devoted to the memory of the lost a year ago players of the hockey club "Lokomotiv".
Power engineering cyclists with their families drove 50 km to the crash site in the village of Tunoshna to lay flowers at the memorial to honour the memory of "Lokomotiv" with a moment of silence.
The way was not easy, they had to overcome fields, a forest and sandy slopes. And the very weather on that day was not very pleasant. Part of the way the cyclists were riding in the rain. Despite all the difficulties, the power engineers quickly and confidently reached the place, largely due to mutual assistance and the ability to work as a team.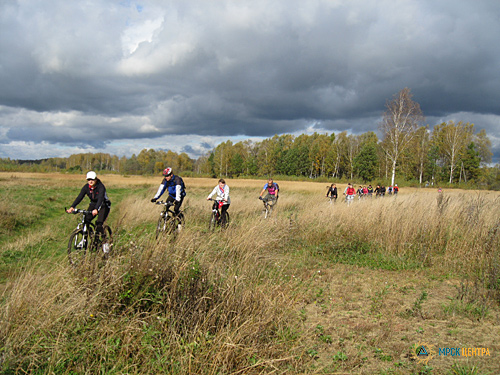 "The tragedy, which occurred on September 7, 2011, shocked us all. Even a year later, the grief continues. This was a terrible event, we will remember it forever. The bicycle race is held in memory of the invincible team Lokomotiv for the second time already," — comments Deputy Chairman of the trade union of IDGC of Centre — Yarenergo division Artyom Komissarov.