28.09.2012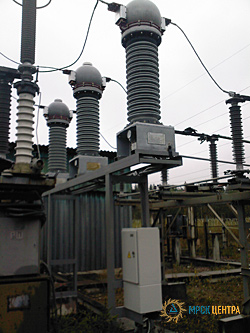 IDGC of Centre — Kostromaenergo division has completed a comprehensive reconstruction of the substations (SS) 110 kV "Buy (Rural)" and "Western", located in Buiskiy district in the Kostroma region.
At each substation 6 current transformers of 110 kV were installed. These power facilities feed the largest part of the district centre and the surrounding area. In addition, they supply electricity to a significant number of socially important facilities: two military units, city boilers, educational institutions, a boarding school and others. The reconstruction of the substations is part of the investment program of the branch.
Modernization of SS data is part of the program to implement the system for the collection and transmission of information (ICTS). According to the project, the reconstructed facilities have additional gas-insulated 110 kV current transformers installed. In total in 2012 within the ICTS program six substations will be reconstructed.
Implemented systems will feature information monitoring, control, alarm of the substations. ICTS will provide collection, processing and transmission of data to the Kostroma Transmission Control Centre and Grid Control Centre of Kostromaenergo.
The comprehensive renovation of IDGC of Centre — Kostromaenergo division contributes to quality preparation to the operation through the next autumn-winter peak loads, providing uninterrupted power supply to consumers in the cold season.