26.09.2012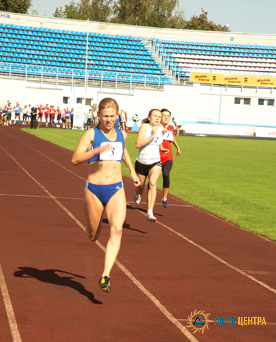 Power engineers of IDGC of Centre — Voronezhenergo division won the sports festival, dedicated to the 25th anniversary of the sports club of the Regional Trade Union.
Power engineers competed with their rivals from the trade union line in six sports: darts, long jump from their seats, running, table tennis, streetball and tug of war.
As a result of the competition in darts the first place was taken by Head of interaction with market participants of Voronezhenergo Roman Brezhnev.
Traditionally, athletes achieved good results. So in the women's 1000 meters race Engineer of category 2 of information technology group of the branch Nikolay Novikov finished first. In the 500 meters race the leader was Evgeniya Karlova — Specialist of category 2 of department of integrated management systems of Voronezhenergo.
Chairman of the primary trade union organization Evgeny Pronyaev noted that the power engineers of IDGC of Centre continue to develop in the sports direction. "The specialists of the branch not only have time to perform their professional duties, but also to train, achieving the most significant results. We try to support the power engineers, encourage their further conquest of sports tops"- said Evgeny Pronyaev.