25.09.2012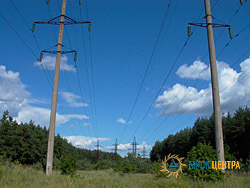 Specialists of IDGC of Centre — Tambovenergo division are conduct a comprehensive overhaul of overhead power lines in settlements of the service area of Kirsanovsky Distribution Zone.
During August 2012 the staff of the branch repaired over 6.5 kilometers of overhead lines of 0.4 kV voltage class in the village of Kovylka and 9 kilometers of 0.4 kV in the village of Glukhovka. In that case obsolete wire was replaced self-supporting insulated wiring. Five package transformer substations were repaired, and two 10 kV line disconnectors were installed. For a more reliable power supply the load of the transformer substations in these settlements was divided.
— We have more than a thousand and a half people, and the railway station "Inokovka". Therefore, the reconstruction of networks is very important and necessary, — underlines the head of the Kovylsky village council Vera Kolovatova. — Electrification of the village was carried out in the 50's. During this time, the power lines became obsolete and outdated. Now power engineers of IDGC of Centre are uninstalling old equipment, installing concrete poles, and bringing meters to the street from the household premises. It is pleasant that before the upcoming winter chill, we will be provided with reliable power supply.
Performing a set of measures in accordance with the repair program of IDGC of Centre — Tambovenergo division in 2012 will significantly improve electricity supply of customers in Kirsanovsky and Umetsky districts in the coming autumn and winter period.