24.09.2012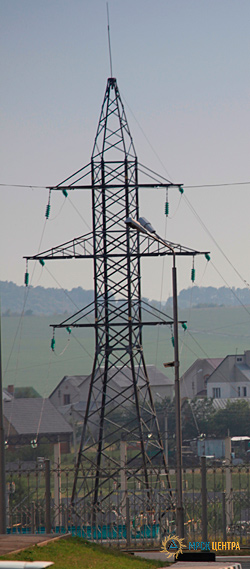 For eight months IDGC of Centre — Belgorodenergo division provided an opportunity to connect to the grid for 1279 plots of individual housing construction located in 12 municipalities of the Belgorod region. Belgorod and Gubkinsky districts and Stary Oskol urban district are still taking the leading position in the development of individual building. The residents of the region this year filed 20% more applications for grid connection than in the same period of 2011.
For timely engineering arrangement of all in all 60 individual housing micro-districts Belgorodenergo commissioned about 100 km of overhead power lines of 0.4-10 kV, installed 22 transformer substations with a total capacity of 3.5 MW.
For example, in the micro-district of North-37 in Belgorod district 11.1 km of networks for 209 sites were constructed, and in the micro-district Jubilee in Gubkinsky district — about 15 km of power lines for power supply of 317 sites.
According to the program "Promotion of Housing Construction in the Belgorod region in 2011-2015" the work is being done at a faster pace on the principle of compulsory primary support of allocated for construction sites with utilities. In new neighborhoods power engineers use only modern technologies and materials: they install package transformer substations of a kiosk type providing protection from environmental influences and unauthorized access. Power lines of 0.4 kV are laid with the use of reliable and safe SIW or XLPE cable, resistant to aggressive environments and high temperatures. For outdoor lighting for future neighborhoods reliable energy-saving lighting fixtures with sodium lamps are used, which have a long service life, low power consumption and high light output. Modern metering devices will also appear in the new neighborhoods.