21.09.2012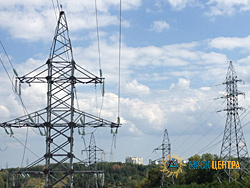 Specialists of IDGC of Centre — Tverenergo division summed up the work on grid connection for the eight months of 2012. The total amount of applications for grid connection for the period increased by 29% to 5,176 pieces. In total for the past period 4539 contracts were signed, the total customer contract demand was 63.6 MW.
Other important facilities, which were implemented for the past period, were "Hexa-nonwoven materials" LLC — 2 MW and also OJSC "Federal State Unitary Enterprise "Scientific-Research Institute of Applied Acoustics" (Konakovo district) — 1.8 MW (for the grid connection of the enterprise the branch constructed 12 km of a 10 kV conductor).
Tver power engineers also accepted a major application for grid connection with a maximum power of 32.5 MW. Before the end of the year it is planned to connect the largest in the last 6 years consumer — OJSC "OEZ" in the capacity of 50 MW. The work continues on the construction of the new supply substation "Lebedevo" to connect an important investor of the Tver region the company "Hitachi" with the requested capacity of 15 MW.
Tver power engineers construct power facilities using the latest technologies and materials. They use reliable self-supporting insulated wire, cable of XLPE, remote metering and distribution cabinets, where power meters of household consumers are located.
IDGC of Centre — Tverenergo division monitors the quality of services provided and constantly improve the system of complex customer service, contributing to the economy and industry in the region and providing a contribution to the implementation of innovative projects. On the conditions of grid connection, consumers can learn calling the free Direct Power Hot Line at 8-800-50-50-115, on the official website at www. mrsk-1.ru or at Customer Service Centres — you can get detailed information on all matters related to power supply.