20.09.2012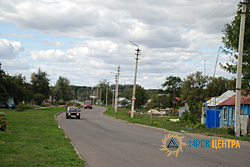 As part of the program to reduce commercial losses of electricity experts of IDGC of Centre — Kurskenergo division regularly check customers.
Since the beginning of 2012 20 acts have been drawn up on the revealed cases of non-contracted consumption (143,211 kWh) in excess of 329 thousand rubles.
On the facts of non-metered electricity consumption employees of Kurskenergo made up 548 acts (1,730,446 kWh) for the amount of more than 4,865 thousand rubles.
Actions of energy thieves not only incur damage to the power grid company, but also lead to a reduction in the reliability and quality of electricity supply to conscientious consumers — power surges, shorts, long lasting outages, etc.
However, experts of Kurskenergo believe that offenders can be stopped before. For this it is necessary that conscientious consumers, who often suffer from illegal actions of thieves, to report about violations.
"The implementation of measures to improve the current system of electricity billing and technical metering; implementation of metering devices and equipment, excluding consumers' access to metering circuits; creation of an information field for imminent punishment for illegal connections, consumption without a contract or bypassing the meter — is part of a package of measures, being implemented in Kurskenergo to prevent energy theft — underlined Head of electricity metering Dmitry Zheldakov. — All this increases the efficiency of the grid, and the reliability of electricity customers."