14.09.2012
IDGC of Centre — Yarenergo division, Pereslavsky municipal district administration of the Yaroslavl region and the Office of the Federal Antimonopoly Service in the Yaroslavl region held a joint meeting on connections to the grid and power supply of municipal areas.
The meeting was attended by Director of IDGC of Centre — Yarenergo division Igor Solonikov, Deputy Head of the Pereslavsky district administration Sergey Nesterov, and Head of the anti-monopoly control department Maxim Gayev.
How with joint efforts to prevent activities of unscrupulous citizens in the implementation of their right to preferential connection to the grid, at this not to have any violation of antitrust laws, infringement of consumer interests and any loss of the municipal area budget — these were the main topics of the day.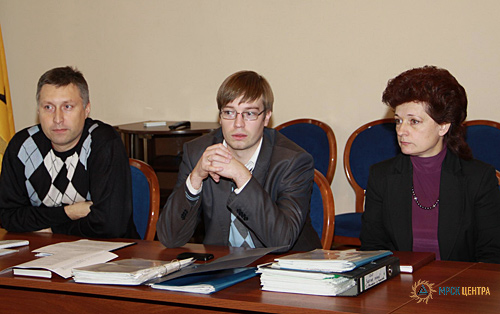 In particular, the problem of receiving by Yarenergo of dozens of applications for grid connection of a land plot without premises from the same name, the problem of impossibility to simultaneously meet the requirements of the legislation on the grid connection requirements and the requirements of regional and urban acts because of their inconsistency, were in the centre of attention.
In summary, all the participants noted that, according to the Civil Code and the Constitution, no one should abuse his or her right to act against interests of other individuals and organizations.
The discussion of the problems was part of a constructive dialogue between the distribution grid company and the authorities.