11.09.2012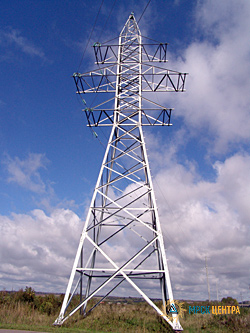 Power engineers of IDGC of Centre — Orelenergo division spent more than 300 thousand rubles on the environmental protection and ecological safety in the first half of 2012.
The funds were spent on activities for the protection and rational use of natural resources and improved environmental safety. For example, an instrument monitoring for strict compliance with standards for maximum permissible emissions was performed. Work was organized to accumulate hazardous waste for onward transfer to specialized organizations for dumping, recycling or disposal. Great importance was given to the work on treatment of wood waste generated with ROW clearing along power lines.
It should be noted that the company is considering the work to protect the environment as an integral part of its industrial activity. During the repair campaign power engineers change obsolete equipment with new, meeting modern environmental standards. In particular, 110 kV oil-filled bushings of power transformers are changed with solid insulation bushings, oil circuit breakers type MV-10kV with vacuum. This reduces the risk of emissions of petroleum products in the soil in case of emergency on the equipment. of the oil pans and oil receivers of power transformers in substations 35-110 kV are also under renovation and restoration, which eliminates the possibility of getting the transformer oil in the ground.
In the second half of the year the branch plans to spend more than 900 thousand rubles on the nature protection activities.