10.09.2012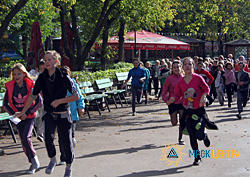 Kostroma power engineers took part in the routing game "Childhood and safety". The event brought together about 400 schoolchildren from grade 5 to 7 from thirty-two schools in the city of Kostroma.
The routing game was done by IDGC of Centre — Kostromaenergo division, EMERCOM of Russia in the Kostroma region, Traffic Police Office of the Ministry of Internal Affairs in the Kostroma region, FDCS Office in the Kostroma region, and Kostroma regional branch of the All-Russian Voluntary Fire Society.
The purpose of the event — to remind the children about the need to comply with safety regulations. The game was held in the framework of "Safe Childhood", which was launched in Kostromaenergo this summer with the support of the regional newspaper "North Truth". At each of the 12 stations the children awaited new knowledge and interesting tasks that immersed them in a situation to follow the rules of electrical safety, traffic rules, behavior in extreme situations, in case of fire, etc. At the station "Electrical Safety" Specialist of industrial control and safety of City Distribution Zone Alexander Komov, based on his personal experience in the interactive form familiarized them with the rules of safety in the street, at school and at home. Practical training in medical first aid on the simulator "Gosha" caused particular interest of the schoolchildren. At the end of the training each schoolchild received a schedule of classes, specifically designed by IDGC of Centre — Kostromaenergo division and the memo "Safe Childhood" with all the necessary contact numbers.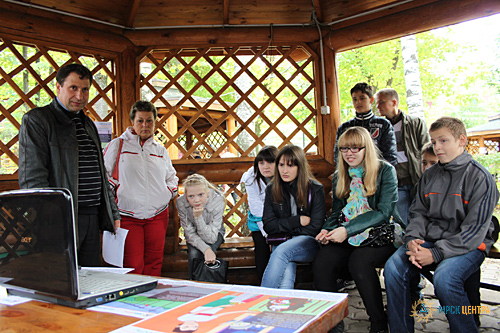 This is not the first collaboration of Kostroma power engineers with specialists of EMERCOM of Russia in the Kostroma region and the Traffic Police Office. Such meetings in schools and school camps become regular. The main purpose of such events — to provide ongoing education of children on safety rules at home and in the street. If during the school year, schoolchildren study fire and electrical safety, traffic rules on the lessons of life safety and extra-curricular activities, then in the summer the events organized in summer camps can tell how to follow these essential rules.