06.09.2012
On the basis of the signed in August 2009 agreement on cooperation experts of Kostromaenergo and workers of the Department of Education and Science have been performing active work in children's injury prevention in the Kostroma region and Kostroma.
According to the results of the organized in the summer roundtable at Kostromaenergo on injury prevention activities were planned, some of which will be held this autumn. For example, the question of inclusion of material on electrical safety in the school course "Fundamentals of Life Safety" is under consideration. In the summer on the initiative of Kostromaenergo questioning of teachers of the city and region passed in order to analyze the effectiveness of the conducted lessons on electrical safety.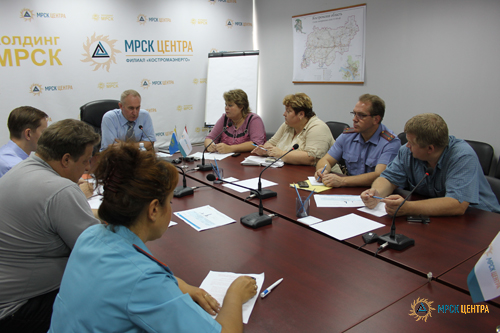 The positive effect is given by the annual training for managers of educational institutions on the Electrical Code, as well as briefings for teachers. Prevention is intensified, of course, during the holidays.
It is planned for this year that Kostroma power engineers will interact with Social Security institutions. It is an organization of prevention of electric injuries in orphanages, boarding schools and social rehabilitation centers. They have children deprived of communicating with parents, so it is important to expand the range of their communication with adults.
"In my view, the conclusion of the Agreement with the power company's representatives was an added incentive for the work on safety of life of schoolchildren. — says Director of the Department of Education and Science of the Kostroma region Tatiana Bystryakova. — Within the Agreement it became easier to address coordination and cooperation issues at the level of educational institutions, to provide educational institutions of the region with teaching and methodical sets on prevention and avoidance of injuries related to the use of electricity."