04.09.2012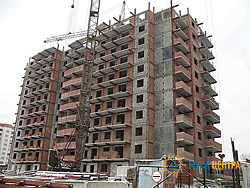 IDGC of Centre — Kostromaenergo division has a plan to perform grid connection of the newly constructed district "New City". It will be a new neighborhood with multi-residential blocks and social sphere of the Volga. Grid connection contracts have already been signed and are in the implementation stage. The connected capacity of this project is significant and is 4.09 MW.
The micro-district will be located on land with a total area of ​​21 hectares. There will be built about 112 thousand square meters of housing. There will houses built in height from 5 to 17 floors. In the new houses about 4.5 thousand people will live in more than two thousand flats. In addition, in the neighborhood an investor undertakes to build a secondary school for 720 children and two kindergartens for 140 kids. The project will last for three years.
In the first half of the year IDGC of Centre — Kostromaenergo division received 2149 applications for the connection of new customers, with a total capacity of 43.1 MW. In addition, during the same period 1719 contracts for grid connection were signed. This is significantly higher than in the same period of 2011.
"The main consumers of this service in the first place are residents of the Kostroma region and small businesses. Contracts with this group of applicants amount to around 90% of the total volume of contracts, — commented Head of grid connections Yury Gorikhin. — This is directly related to the activation of the Kostroma region of such governmental programs as housing for professionals working in rural areas, relocation of old and dilapidated housing, state co-financing of housing, as well as self-development programs and small forms of entrepreneurial activity."