04.09.2012
IDGC of Centre — Kostromaenergo division started an extraordinary official evaluation of Chiefs of the Districts of Electrical Networks. It was held in the framework of measures designed to improve the safety in the branch. The purpose of this evaluation was not only to analyze the knowledge of safety rules by the leaders of the DENs themselves RES, but also, most importantly, the ability to correctly and systematically organize this work in their departments, to assess the level of training of masters, the compliance with safety rules of foremen and electricians.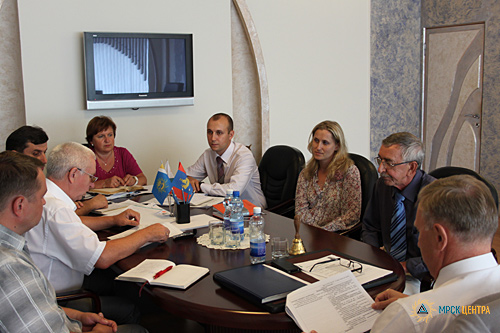 The event, which will be attended by twenty-seven Chiefs of the DENs, is organized to strengthen work in this important area of ​​activity of grid power engineers as prevention of electric injuries. The committee included Director of the branch, Head of Human Resources, Deputy Chief Engineer — Head of distribution networks, Deputy Chief Engineer for operational and technological control — Head of the Grid Control Centre, Head of legal, Head of industrial control and safety and Chairman of the trade union committee of Kostromaenergo.
The most important issues when checking the Chiefs of the DENs were briefing, work with process maps, and use of protective safety gear. "Official evaluation of employees — an important area of ​​the personnel policy of IDGC of Centre. In this case, we want the most effective way to organize the work in the DENs on OSH, to understand bottlenecks, problems, to bring to mind of the head the extent of his responsibility for the health and the lives of his subordinates,"- stressed Head of HR Nadezhda Muravyova.