27.08.2012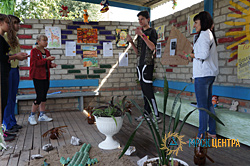 On the sports field of the Regional Social Rehabilitation Center for Minors a sporting event held called "Journey to the Olympic Games". The event was organized by IDGC of Centre — Belgorodenergo division together with LLC "Dobrynya".
Attention and care — the best gift for a child. All adults without exception are sure about this. A funny, sporty and friendly holiday — it is also a lot of positive emotions in front of the new school year, as mentioned by Head of educational work of the Social and Rehabilitation Center Nadezhda Komartsova.
For sunny smiles and a great mood today for the long-awaited fairy across countries students of the Social and Rehabilitation Centers of Chernyanka, Veydelevka, Korocha, Stary Oskol, Krasnogvardeisky and Gubkin districts gathered together.
Russia, Great Britain, Greece, Italy, Brazil, and Africa — the names of teams that the children got made up of for the completion events. Despite the name of the sports festival — "Big travel to the country of the Olympics" — no Olympic sports in the program were included. On the contrary, the participants were tried to be impressed. Young athletes were competing, playing the games "Crocodile", "Pizza Eater", "Robin Hood", went through an obstacle course, even volleyball — and it was far from ordinary perception too.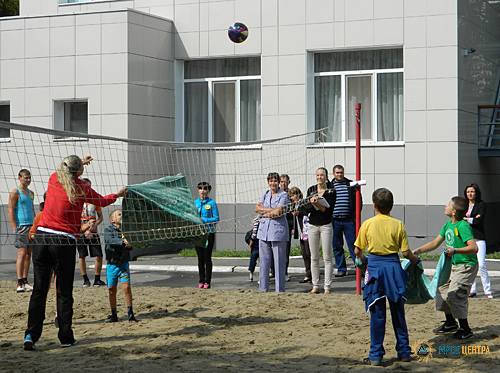 Captains, but rather guides to the world of games and adventures for each team were employees of Belgorodenergo. Artistic experts in energy conservation perfectly coped with their task. Sack races, jumping rope, ball games and hoops — all this could not remain indifferent to the festival's participants.
Leading engineer of energy management and energy efficiency improvement Office of Belgorodenergo, Chairman of the Youth Council of the branch Vladislav Stotsky hosted the fascinating sports journey. All the contests were devised by the staff, trying to make the holiday fun for most kids. The question "Why are you doing this?" Stotsky answered: "We are a large, socially-responsible company, so we can and want to help these children".
By the way, Belgorodenergo holds these activities not for the first time, the last time the branch organized a children's party in June. Belgorodenergo promises to conduct the next event for the inmates of the Rehabilitation Centers on the next school holidays.