17.08.2012
Until the end of the year the Kurdish branch of IDGC of Centre will receive more than 80 units of new motor vehicles. The new special machinery will allow power engineers to perform operating and maintenance services more efficiently, as well as provide reliable control over the operation of power facilities throughout the Kursk region in the period of the coming autumn-winter period.
Today the fleet of Kurskenergo consists of 656 units, most of which require qualitative modernization and modification. Thanks to the investment policy of IDGC of Centre this year, it became possible to buy new equipment of the leading domestic manufacturers. Modern, high-tech drilling vehicles, a truck-mounted crane, lift trucks, telescope crane and cars of UAZ make come to replace the worn-out units, which vehicle life cycle is out.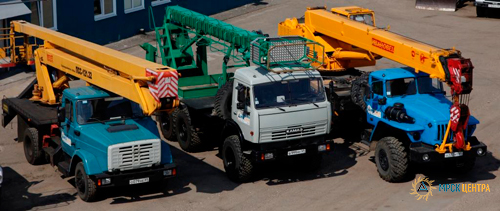 The expected vehicles will allow significantly to save fuel and lubricants, to reduce the cost of buying new parts, repairs, and most importantly, improve the efficiency of the work of power engineers. First of all the new vehicles will be received by first responding mobile crews, crews of distribution networks, diagnostics, metering and optimization of losses.
"Modern vehicles allow to operate the power facilities in the normal technical level. Timely renewal of special vehicles and machinery is essential to ensure reliable and quality electricity supply to consumers in the region", — stressed Head of mechanization and transport Service Oleg Galushkin.