10.08.2012
IDGC of Centre — Orelenergo plans to release the album dedicated to Orel energy. The publication release is timed to coincide the 55th anniversary of Orelenergo and the Orel power system. The album will include the chronicle of the development of energy from its foundation until today. The authors were able to collect unique photographs from private archives, library and museum collections.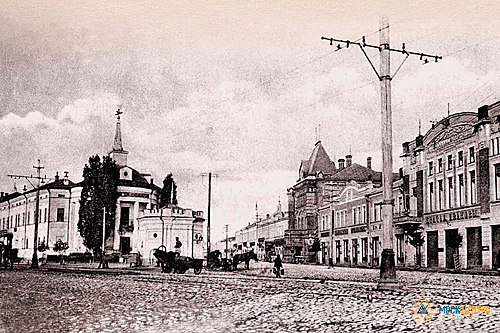 In general, the history of energy in the Orel region is closely connected with the history of Orelenergo. So the album is planned to fully throw light to the life of the team of the company, to talk about its everyday work, industrial and sporting achievements, the people of the industry, recreation and work for the benefit of the region.
Part of the copies will be donated to libraries. Few albums will be placed in the new museum of energy, the formation of which is in full swing in Orelenergo. The remaining books will presented to staff and partners of the branch.
It should be noted that this is not the first publication dedicated to the company. Five years ago on the eve of the 50th anniversary of the Orel power system the book "Orelenergo: the beginning and continuation" was printed out. The work incorporated a complete history of the region's ​​energy development. It included rare photos, stories about people who launched electrification and those who work in the power system today. In 2007 the book was awarded at the international journalism contest PEGAZ-2007.
— The book "Orelenergo: the beginning and continuation" was demanded by a wide circle of readers and quickly sold out to private archives. Seeing such an interest, we decided to continue the good tradition, but wanted to create something new. I'm sure that the photo album will be very interesting too, — stressed Head of Public Relations of the branch Eduard Rudakov.