03.08.2012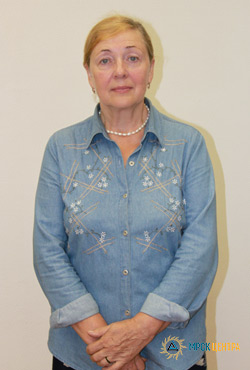 IDGC of Centre — Kostromaenergo division held a meeting of the Council of Veterans. Deputy General Director — Director of the branch Alexander Glebov and Head of Human Resources Nadezhda Muravyeva participated in the event.
The main issue of the meeting was the election of a new chairperson of the veteran organization — it was Katerina Ushanova. All participants of the meeting voted for her candidacy unanimously. Director of the branch Alexander Glebov wished her success and interesting work in her new employment area.
Katerina Ushanova came to the post of deputy chief of planning and economic department of Kostromaenergo in 1994. One year later, the energetic and active woman became head of the department. Ekaterina worked in the power industry more than 10 years of her career, showing herself as a high-level professional.
After retirement Mrs. Ushanova became one of the most active members of the Council of Veterans. As in her years of work, she was always aware of what was happening. Ekaterina loves to travel and enjoys photography. By the way, her grandson walked in the footsteps of his grandmother — he is graduating from Power Engineering University, preparing to become a power engineer.
"Ekaterina retired just five years ago. She knows many of the staff of Kostromaenergo, chairpersons of councils of veterans of all Districts of Electrical Networks. We are confident that the enthusiasm, active life and leadership skills will help Ekaterina be a good chairperson of the veterans' organization, and bring to vigorous participation in the affairs of the Council as many veterans of DENs as possible", — says Head of Human Resources of the branch Nadezhda Muravyeva.