25.07.2012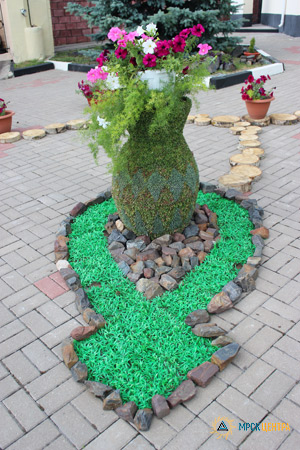 IDGC of Centre — Belgorodenergo division held a ceremony of rewarding winners of the traditional review-competition "Green DEN", which has been conducted by power engineers for the third year in a row as part of the governor's project "Green Capital".
Awards to winners were presented by Deputy General Director of IDGC of Centre — Belgorodenergo division director Roman Tkachenko. He noted that the review-competition for the best gardening and landscaping of the DEN unites employees and allows them to the maximum to reveal their creative abilities. "I am pleased to note that no one has lost any interest after the last competitions: you are still full of enthusiasm and new ideas. Do not stop, and turn all your premises into patterns of order and improvement", — stressed Roman Tkachenko.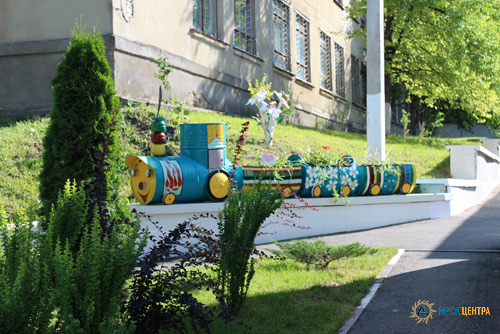 In the main category "Green DEN" among the Districts of Electrical Networks of category I the winner was the team of Gubkinskoye DEN, gaining maximum points on all evaluation criteria. Second and third places were taken by Belgorodsky and Stary Oskolsky Electrical Networks respectively. Among DENs of category II the first place is still held by Krasnogvardeysky DEN, second place — Valuisky DEN, the third — Alexeevsky DEN. Among the participants of category III the winners were distributed as in the past year. The team of Krasnensky DEN confirmed its right to be called the best, taking first place. Krasnoyaruzhsky District of ​​Electrical Networks kept its silver. Chernyansky DEN has the bronze place this year.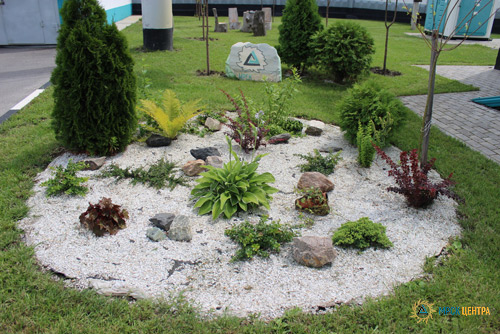 In the additional prize categories winners were determined without their distribution by categories. Diploma in the nomination "The best landscaping and planting of an adjacent territory" went to the coin box of victories of Chernyansky DEN.
In the nomination "Achievement of the Year" the winner was the team of Borisovsky DEN.
In the nomination "Green Office" the first place was taken by the team of office # 314 of power lines Service and # 204a of substations Service of Northern site of High-Voltage Grid Office. Second place was awarded to office # 11 of Yakovlevsky DEN.
The Northern sites of substations and power lines Services of High-Voltage Grid Office were recognized as the absolute winner in the category of "Green site of High-Voltage Grid Office", second place was assigned to the Eastern sites, bronze was taken by the teams of the Southern sites.
The winners received certificates and cash prizes, which they will spend on further development and improvement of their working areas.