26.07.2012
21-22 July 2012 in the city of Cheboksary the Open Individual and Team Championship of Russia in athletics among veterans was held. One of the winners of this championship was Engineer of category 2 of information technology operation Group of IDGC of Centre — Voronezhenergo Nikolay Novikov.
These unique events are held in Russia in order to promote healthy lifestyles among the older generation, physical education among veterans of sports, for further development of the athletics veteran movement and to bring Russians of all ages to athletics.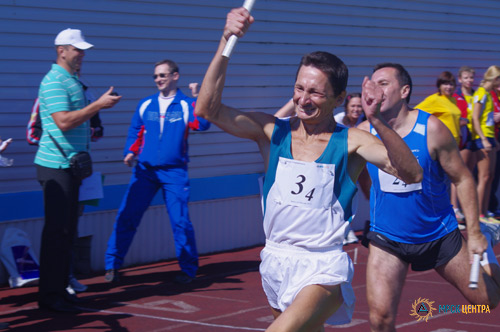 During two days at the central stadium "Olympic" participants from all over Russia at the age from 35 years and older competed in the 100, 200, 400, 800, 1500, 5000 meters' races. In addition, competitions were held in race walking in the 5000 meters and 10,000 meters, in the high jump, long jump, pole vaulting, throwing a shot, disk, javelin, hammer, relay and the pentathlon.
Nikolay Novikov showed the best results in the race for 1500 and 800 meters. As Nikolay said the victories were not so easy for him, he was surrounded by worthy opponents.
"I am very happy to win. Excellent sports facilities, the professionalism of the judges, comfortable accommodation of athletes, and most importantly — the desire of the organizers to hold the championship at the highest level possible to turn it into a real celebration for veterans. In the unanimous opinion of the participants, the championship in Cheboksary was one of the best in the last decade in terms of organization, coherence, clarity and benevolent attitude towards athletes. Besides all this, for me this tournament is real preparation and testing before the Summer Games of IDGC of Centre, which are soon to take place in Voronezh", — Engineer of category 2 of information technology operation Group of the branch Nikolay Novikov shared his impressions.