18.07.2012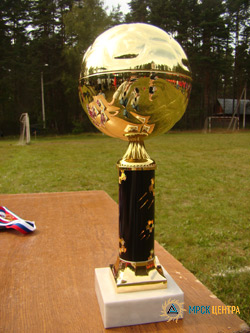 The annual open soccer championship of IDGC of Centre — Tverenergo division brought together 12 teams. For Tverenergo and its primary trade union organization it has become a tradition to gather power engineers from the region at a sports ground. On the territory of the recreation camp "Star" the teams of production bases and the Executive Office of Tverenergo, OJSC "Tver Generation Company", OJSC "Energy Balance-Region" and the teams of power repair companies had their matches. The competition was attended by athletes and sportsmen of the camp.
The competition is traditionally held under the slogan to promote sports and healthy lifestyles of employees and the corporate unity of the energy sector.
The circular system provided access to the final game of a team from three groups, which fought for the title of "Champion of the Open Championship of IDGC of Centre — Tverenergo division".
As a result of the competition the best were sportsmen of LLC "CKB Teploenergoservice". The team of Kimry production base won silver. Third place — the soccer players of Vyshnevolotsky production base. The team winner was awarded a cup and a diploma, and the players commemorative medals and certificates.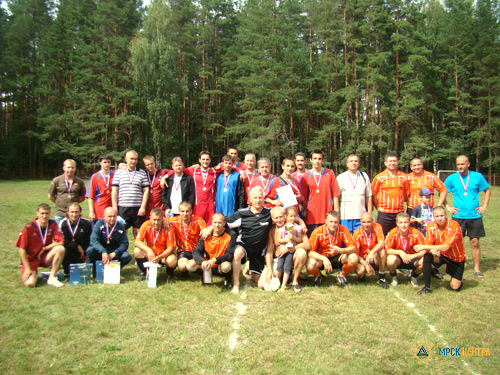 According to the judges, the best player in the championship was Electrician of Kimry District of Electrical Networks Roman Khomyakov.
At the award ceremony Head of Human Resources Office Sergey Zhirkov stressed: "Sports events — the best way of motivation to achieve new victories, new results — and not just in sports. Under the banner of sportsmanship the teams were united by the most active power engineers and the ability to work as a well coordinated team is required in any undertakings. I wish the participants of the competition to keep the positive energy, which is so necessary to achieve athletic and professional results".