13.07.2012
In the midst of summer holdays in order to prevent children's electric injuries Kursk power engineers of IDGC of Centre are conducting preventive conversations with schoolchildren. A regular session was held with the children, resting in the children's health camp "Olympian".
The event was attended by about 300 children between the ages of 7 and 17. During the informative lesson specialists of Kurskenergo showed a video on the rules of electrical safety and reminded the children that electric current is not only light to people, but may, in respect of negligence for it, to have very serious consequences for health and life.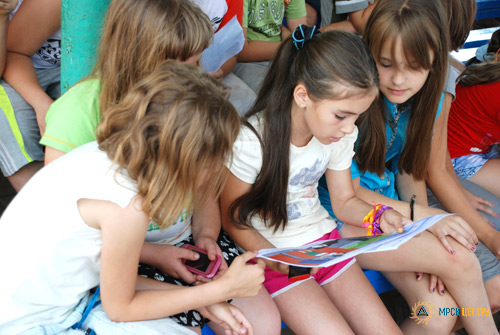 The power engineers also told the children about the basic rules of safe handling of electricity at home. The participants of the lesson were given posters with the rules of behavior near electric facilities.
Head of the children's health camp "Olympian" Svetlana Andriyanova stressed: "Today, the lesson was attended by all the units. We are grateful to Kurskenergo for the work on prevention of children's electric injuries, which for many years experts of the branch have been doing in our camp. Such discussions are always relevant, especially during holidays. If children warned — it means they are armed".