13.07.2012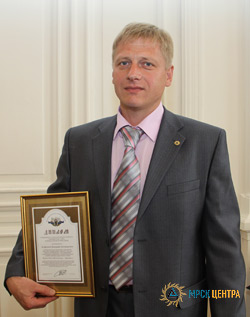 Three employees of IDGC of Centre — Yarenergo division have won the City contest "A man of labour — power, hope and courage of Yaroslavl".
The main idea of the contest — public recognition of good and efficient labour, increasing the role of workers in the development of economic and socio-cultural areas of the city. The contest included several stages. First, the best employees of the company were named, of whom the best in the district were selected, and then among the district leaders the winners of the citywide stage of the contest were decided. More than one thousand seven hundred workers of 465 organizations participated in the contest. 36 people were the winners at the city level. Their photos adorned the hall of fame of the Labour History Museum of Yaroslavl.
Electrician of a mobile crew of Yaroslavlsky site of substation maintenance Group Valery Agafonov qualified in all three stages. He has been working at Yarenergo for over 20 years. For his professional skills and commitment to work more than once he received letters of thanks and certificates of merit from the management. His crew maintains substations in Frunzensky and Krasnoperekopskiy districts of Yaroslavl — ensures reliable operation of feeding centers for uninterrupted power supply to consumers. In his heavy and responsible work Valery values most of all his colleagues — a professional and friendly team of power engineers.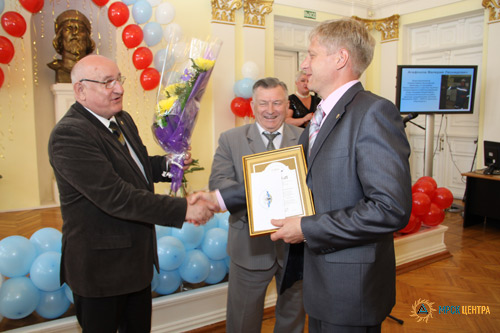 Master of Yaroslavlsky site of substations Service Sergey Khrapov qualified in two stages and received an award for winning at the district level. Among the winners of the first stage of the contest there is also Senior Engineer of electrical modes Service of the Grid Control Centre Alexey Novikov.
"We are proud of our employees, who have won in the City contest. At the same time I want to say that all staff of Yarenergo — they are real professionals, responsible people of quick hands. And each of them can rightly be called a man of labour", — stressed Head of Human Resources Office of IDGC of Centre — Yarenergo division Lyudmila Rozhdestvenskaya.