12.07.2012
IDGC of Centre — Tambovenergo division summed up the contest "My hobby" held among employees to develop creative activity, to identify and encourage talented power engineers. The event was organized by the Council of working with the youth in conjunction with the trade union committee of Tambovenergo.
The Tambov power system is famous for its professional experts, real masters of their craft. Of course, power engineers are able to work conscientiously, but they are no less responsible in their leisure activities. The specialists of the branch told about their hobbies of painting, drawing, music, dances, wood carvings, photo and video.
The jury assessed the works submitted to the Contest according to the following criteria: creative idea, the level of performance, originality. The jury judged the application forms with the presentation of creative works of employees from almost all 17 Districts of Electrical Networks of IDGC of Centre — Tambovenergo division.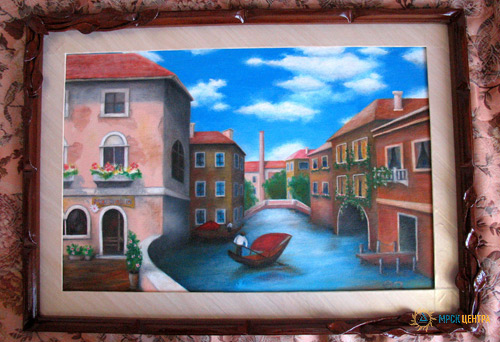 "This year, our contest was held for the first time and immediately found a response among creative power engineers. We were pleasantly surprised with the wide variety of hobbies and many talented colleagues — said Chairman of the Youth Council of IDGC of Centre — Tambovenergo division Ilya Sshivnov. — The condenders demonstrated a high level of preparation and it was very difficult for the jury when summing up".
As a result of an objective selection the first place was taken by Forwarder of Kirsanovsky site of procurement and logistics Office of IDGC of Centre — Tambovenergo division Alexey Yermoshin. The second step of the winners' podium was rightly taken by Master of a crew from Tambovsky DEN Pavel Kitashin. In third place — Specialist of marketing and additional services Section Yulia Tikhomirova and Technician of marketing and customer interaction Section of Rasskazovsky DEN Lyudmila Popova.
There a lot of creative plans, interesting ideas and projects ahead for Tambov power engineers that will continue to please others, friends and colleagues with their beauty and originality.