11.07.2012
IDGC of Centre — Smolenskenergo division had the summer full operation day, which takes place annually at the same time throughout the power system of Russia.
This activity is taken by power engineers twice a year (the second time measurements will be performed in late December) in order to check power equipment loading, to assess the reserve capacity to connect to the grid for new customers, to determine "unavailable" supply centers, to perform calculations and identification of energy loss locations.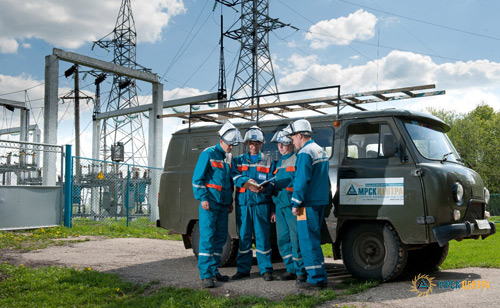 In conducting the full operation day at 20 substations of the branch an automated information-measuring system for control and metering (AMR) is used, which provides simultaneous and precise taking readings.
"Implementation of the summer full operation day, as a rule, allows us to estimate the minimum load, which is observed in the Smolensk power system. And this value is very significant, since with the help of with it full operation activities are determined to prevent exceeding the permissible levels of voltage in supply centers of our branch and, therefore, to provide our customers with electricity of good quality in accordance with GOST 13109-97", — stressed Head of electric modes Service of Smolenskenergo Alexey Magon.
According to the results of the full operation day there will be proposals developed for the replacement of equipment, emergency restriction schedules for consumers will be made for 2012-2013, which will prevent disturbances. Indicators of the full operation day will also help develop measures to reduce losses and will be considered when designing future development schemes of electrical networks.