09.07.2012
28 students of educational institutions of the Orel are having their summer work practice at IDGC of Centre — Orelenergo. Among the educational institutions that sent their students to practice to the power company are Orel State Agrarian University and State University — UNPK.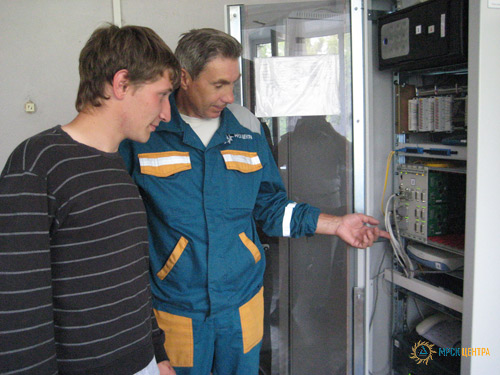 This year, the placement students are in five Districts of Electrical Networks of Orelenergo. Future power engineering graduates will learn to work with operational documentation, will study the design and operation of power equipment and the basics of safe working.
It is worth noting that the cooperation with educational institutions in training highly qualified personnel — a major area of ​​the personnel policy of Orelenergo. Power engineers are involved in the learning process, open doors days are held for students, and they supervise graduate students.
The company's management is serious to the creation of a personnel reserve. This work is conducted within the framework of a large-scale project "Young support of IDGC Holding". Currently, the branch has 647 employees under the age of 35 years (about a third of the whole team). More than 50% of young people have higher education. One hundred young professionals are included in the personnel reserve of the branch and 11 people — in the reserve of IDGC of Centre.