06.07.2012
In the first half of 2012 IDGC of Centre — Orelenergo division spent about 1.7 million rubles on vocational training.
388 employees of Orelenergo were trained, that is every fifth employee of the company. That is 69 people more than planned.
It should be noted that the branch is interested in getting employees with specialized and higher education, so it actively sends specialists to educational institutions.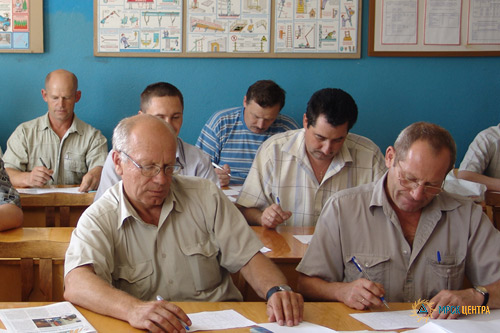 To date, 62 employees of the branch are students of specialized secondary and higher educational institutions of Orel, and the company pays for training of forty four of them.
In general, in 2012 IDGC of Centre — Orelenergo division plans to spend 3.4 million rubles on staff training. 614 employees of the branch will have their further education and training in various fields.
— Today's pace of development of the electricity industry is very high. There are new technologies, more stringent requirements for quality of services, increasing transparency of process procedures. Efficient operation requires constant professional development, — stresses Head of Human Resources Office of the branch Marina Yakovenko.