05.07.2012
The high level of professional competence of employees of IDGC of Centre — Kostromaenergo division is maintained and developed in the system of permanent education and training.
Twenty-one professional s of the executive office of Kostromaenergo were trained in "Production Management in the Electricity Distribution Complex". The program was made for 80 hours and included a review of such topics as electrical networks of the region, tariffs on the basis of the regulated investment capital base (RAB), quality management, management of grid connection, interaction with Districts of Electrical Networks, industrial control and occupational safety management and others. For teaching the disciplines highly skilled employees of IDGC of Centre — Kostromaenergo division are involved.
The main educational institution for further training, training and retraining of employees of IDGC of Centre — Kostromaenergo division in the city of Kostroma is Kostroma Power Engineering College named after F.V. Chizhov, with which Kostromaenergo in 2008 signed a contract for the provision of educational services.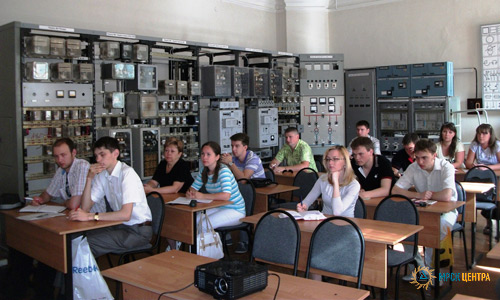 Most of the personnel trained are technical experts. "I have been working at Kostromaenergo less than a year — says Engineer from IT and SCADA operation Department Pavel Popolitov. — The training has helped me look at the organizational structure, mechanism of operation of our company as integrated, understand the relationship of business processes".
In parallel with this, in Kostromaenergo as part of the execution of the "Program to reduce the risk of injury" professional knowledge of heads of DENs in the form of online tests was checked. The tests suggested checking the knowledge in the field of technical operation and organization of labour protection at power plants and networks, technological connections of power receivers of consumers.
"The organization of training and testing of personnel of Kostromaenergo is aimed at improving the professional skills of employees, thereby improving the quality of work and production results. Education and further training of power engineering experts is needed to improve safety, reliability, security of energy supply to consumers", — stressed Head of Human Resources Office of IDGC of Centre — Kostromaenergo division Nadezhda Muravyeva.