25.06.2012
Employees of public relations department of IDGC of Centre - Orelenergo division were awarded the titles of the full members of the Russian Academy of Energy Journalism (RAE). In particular, Leader of the press service Eduard Rudakov became an academician and Specialist Alia Mutaf - a corresponding member of the Academy.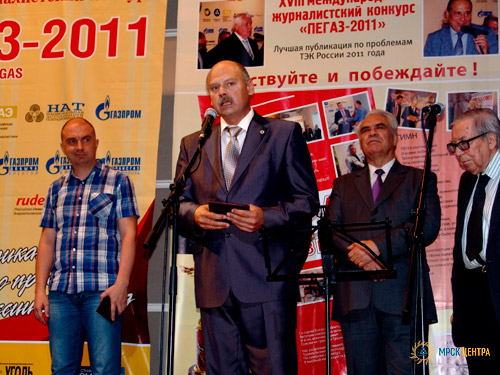 The presentation of honorary diplomas took place within the award ceremony PEGAZ-2011 in the House of the Russian Diaspora in Moscow. It was timed to the 10th anniversary of the RAE, which is one of the organizers of the contest.
Ranks of academics were just received the Grand Prix "PEGAZ" winners of different years. Please, be reminded that the press service of Orelenergo several times was the winner of this prestigious international contest, which has been gathering for 18 years the best journalists writing about the problems of energy sector. Over the years it has been attended by more than five thousand people from 68 regions of the country, as well as Azerbaijan, Belarus, Kazakhstan, Latvia, Lithuania, Ukraine, Estonia and Germany.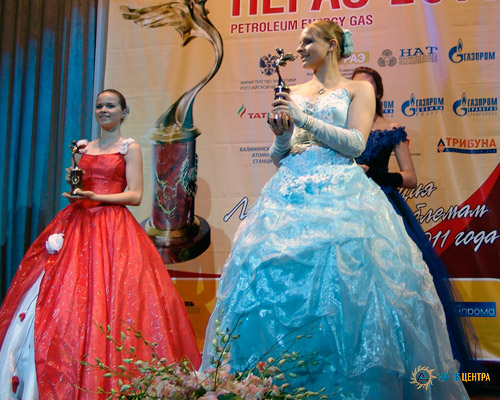 "The assignment of honorary titles will be a good stimulus for further work, - stressed Eduard Rudakov. - It's nice to receive high appreciation of the work from such recognized experts as both President of the Faculty of Journalism Yasena Zasursky, President of the National Association of Broadcasters Eduard Sagalayev and other masters of Russian journalism. Now, with new forces I will write about the energy sector and people in power industry".