22.06.2012
The title "Veteran of the Distribution Grid Complex" was awarded to Auto Repair Mechanic of Category 5 Sergey Kukin. He received his lapel badge at the official corporate awards ceremony of employees of IDGC of Centre — Yarenergo division..
Sergey Kukin is responsible for the technical condition of vehicles in the Rybinsk section of the mechanization and transport service of the branch. He has been working at the Yaroslavl power grid since 1973. He came to Yarenergo as a simple driver, mastered an additional specialization of an electrician, and then - and a mechanic to repair cars. Today Sergey - one of the most experienced and skilled employee of the service. For his professional achievements and years of work he was awarded the honorary title "Veteran of Labor of Yarenergo". Assigning this new title emphasizes his important contribution to the development of the electric grid in the Yaroslavl region.
Also, some other employees of Yarenergo received industry and corporate awards. Electrical Fitter Vladimir Obydenniy was awarded the Honorary Certificate of Merit of the Ministry of Energy of the Russian Federation. Master of the substations service Georgy Andronov, Electrician Nikolay Panteleyev, Electrical Fitter Vladimir Ulin and Head of sales of services Department Igor Golodayev received Letters of Gratitude from General Director of IDGC Holding. Electrical Fitter Vladimir Vorobyev, Electrician Vladimir Pervov, Engineer of relay protection and automation Larisa Smirnova and Chief Engineer of Rostovsky DEN Nikolay Evtukhov were awarded the Honorary Certificates of Merit of IDGC of Centre. Engineer of Rostovsky section of the diagnostics service Anatoly Tyukanov was declared Gratitude of IDGC of Centre.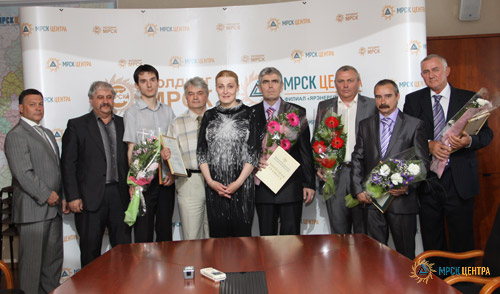 "There are many people in Yarenergo who have devoted most of their life to the Yaroslavl power system. They are the backbone of the Company's operation team and an example for young people. Their years of experience and a synthesis of their work experience are the key to a reliable electricity supply and development of the electric grid of the Yaroslavl region", - mentioned Head of social relations department of IDGC of Centre — Yarenergo division Nikolay Merkulov.