14.06.2012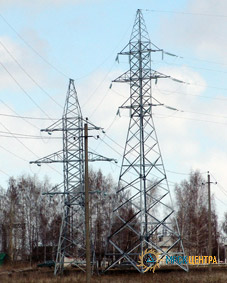 The electricity supply to the grid of Orelenergo compared to the same period in 2011 increased by 26.8 million kW/h and reached 698.5 million kW/h. The growth is associated with an increase in power consumption - OJSC "MLZ" by 2.4 thousand kWh (metallurgy), the main oil pipeline "Druzhba" to 4.05 thousand kWh (pumping oil), CJSC "Velor" by 2.0 million kWh (production of construction materials), CJSC "Dormash" by 0.85 thousand kWh (engineering).
Following the results of three months the productive supply of electric energy amounted to 595.8 million kW/h, which is higher than planned by 26.3 million kW/h.
In 2012, IDGC of Centre – Orelenergo division plans to supply to consumers - more than 2091 million kW/h.
One of the priorities of Orel power engineers is to reduce power losses and increase of productive supply. Measures for the detection of non-metered consumption and unauthorized connections to the power grid given significant results in this direction. For three months as a result of raids acts of non-metered consumption were identified and drawn up (39 pcs. – small businesses and 367 pcs. – residential customers) for 1.04 million kW/h. These kilowatt-hours would be enough, for example, to provide electricity for two months to Soskovsky district in the Orel region with 82 settlements.