04.06.2012
In late May, employees of IDGC of Centre – Smolenskenergo division joined the youth motor rally, which aims to preserve the memory of the history of the Great Patriotic War.
The motor rally started May 5, 2012 in Murmansk, and will end on June 26 in Novorossiysk. The event was organized by the Ministry of Sport, Tourism and Youth Policy of the Russian Federation, Federal Agency on Youth Affairs, the Regional Public Movement to assist in the patriotic education of youth and support for socially vulnerable segments of society "City of Dreams". During this time, the rally will visit the Ukrainian, Belarusian and Russian cities. The participants stopped in four settlements of Smolensk land - Gagarin, in the cities of military glory Vyazma and Yelnya, and the hero-city of Smolensk, where the delegation of Smolenskenergo met the rally.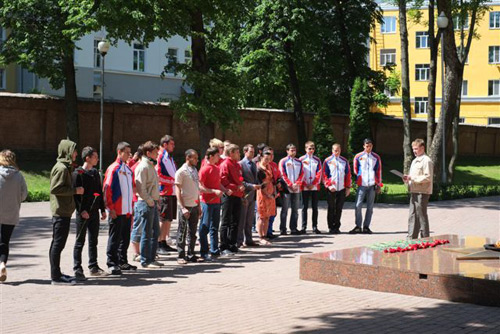 During the stops in the cities of the participants honoured veterans, laid flowers at memorials, conducted interviews and workshops for youth on the theme of the Great Patriotic War. In Smolensk, they presented the All-Russian project "Our Common Victory" - all the collected memories of veterans will be posted on the site, and then transferred to the State Archive of the Russian Federation.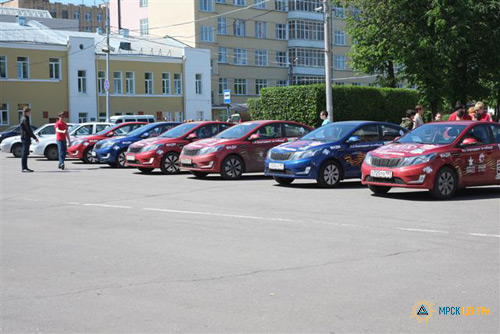 An important stage in the rally in Smolensk was a round table with participation of various social organizations and structures. Representatives of the Youth Council of Smolenskenergo shared their experiences of participation in the patriotic actions of IDGC Holding "Homeland of Feat – To Motherland of the Hero" and "Victory Banner Relay". In the following year a wide range of public organizations in the region will be involved to conduct these activities.
"It is important that the management of IDGC Holding attaches great importance to civil and patriotic education of the younger generation, actively supports the initiatives of young people. Every year fewer and fewer veterans of war remain still with us. It is our duty - to preserve the memory of their deeds", - stressed Head of Public Relations Department of the Branch Dmitry Medvedev.