10.05.2012
The II reporting and election conference of the trade union organization of IDGC of Centre — Yarenergo division took place, at which the trade union committee's report was presented on the results of 2010-2011 and plans for 2012 were communicated.
The main objectives facing the trade union of Yarenergo are to protect the rights and interests of employees, establishment at the enterprise working conditions and social programs that provide a decent standard of living for union members and their families. These goals are achieved through the organization and conduct of social, cultural, media, sport and recreational activities.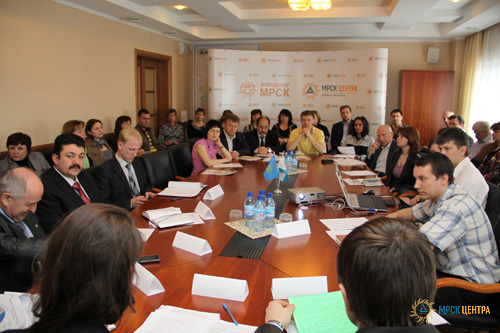 In the framework of social support for power engineers the union entered into an insurance contract against accidents at work and at home. In addition members of the union of the Yaroslavl branch of the company may receive partial reimbursement of vouchers for sanatorium and resort treatment. In 2011 there was another benefit — employees of Yarenergo joined the system of discounts on various goods and services in the city of Yaroslavl. Throughout its work the trade union organization of Yarenergo regularly provides its members with financial assistance, carrying out cash payments on the occasion of memorable dates, anniversaries, holidays, significant events in the life of the employee.
Listing the activities carried out, the chairman of the trade union separately focused on sightseeing tours organized for employees of the branch. In 2010 and 2011, Yaroslavl power engineers repeatedly travelled to Moscow, Uglich, visited Ples, Kostroma, Vladimir, Suzdal, Ivanovo and other cities. Each trip is memorable in its own way and became a good opportunity not only to spend time with interest, but also to get acquainted with work colleagues.
No celebration of a significant date in the branch office can do without the support of the trade union organization, whether it's the anniversary of Victory in Great Patriotic War, Power Engineers' Day or 23 February and 8 March. A separate line of work — the organization recreational activities of families of employees on Children's Day and the Day of Knowledge.
"During the reporting period much attention was paid to the development of sport and healthy lifestyle. Thanks to the trade union organization summer and winter tourist meetings, tournaments, mini-football and other sports events for employees of the branch have become traditional in Yarenergo. The number of union members of Yarenergo is growing"- stressed the chairman of the trade union of IDGC of Centre — Yarenergo division Anton Sukharev.