03.05.2012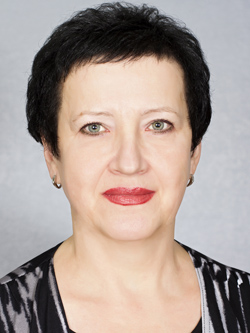 A reporting-election meeting of the Board of Veterans was held in IDGC of Centre — Lipetskenergo division, dedicated to summarizing the activity for 2011, discussion of actual problems in the current year and the election of new active participants of the veterans' organization.
By an unanimous decision Lydia Shipulina was elected new Chairman of the Veterans' Board, who until her retirement headed the maintenance and supply department of the branch. Deputy Chairman of the primary trade union of the branch Tatyana Krasilnikova became new Secretary of the Board.
The results of the activity of the Board of Veterans were announced in the final report of the ex-Chairman Vladimir Pryadko. In his speech Vladimir told of the activities performed, including the participation in the actions "Homeland heroism — Hero's Homeland", "Save the energy of the forest" and projects to mark the Day of Power Engineers and May 9. At the end of the report, he thanked those present for their contribution to the development of the veterans' movement in IDGC of Centre.
A significant place in the course of the meeting was devoted to planning activities for the current year. Among the objectives of the Board of Veterans: the implementation of social policies for the elder; participation in the development of target and socio-economic programs of the Company; mentoring organization; attracting retirees that worked in the power industry for different social and cultural activities, etc.
"Our main goal remains the support of every veteran of our Company, who made a personal contribution to the development of the energy complex in the region. None of the veterans of Lipetsekenergo should be forgotten. I look forward to our fruitful work in this direction", — stressed Lydia Shipulina.
The Board of Veterans of Lipetskenergo has been working since 2009. The main focus of its work is the consolidation of the veterans' movement, including the provision of continued interaction of the Company's management with the veterans' community and protecting the rights and interests of veterans. In the area of responsibility of the Board of Veterans of the branch there are 685 seniors, including three World War II veterans and 57 workers on the home front.