18.11.2011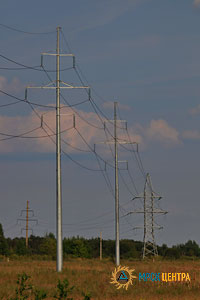 For 9 months 2011 specialists of IDGC of Centre — Tverenergo division have signed 3844 contracts for the implementation of technological connections (TC) with the total capacity of 92 MW. In comparison with last year's figures, this year the number of contracts has increased by 55% and the total capacity has increased by 46 MW.
During the reporting period 2386 consumers have been connected to the branch's grid, it is 2.4 times more than the same period in 2010. The total capacity of these contracts has amounted to almost 38 MW. The growth of the indicators is associated with an increase in private housing construction in the region.
In 2011, Tver power engineers have signed contracts for technological connection with such big and important for the development of the Tver region facilities as OJSC "Kamenskaya Paper and Cardboard Factory" with 18 MW power, OJSC "Breeding Farm Zavolzhsky" — 4.1 MW, "Atlant" LLC — 2.5 MW and OJSC "Engineering and Investment Company" — 2.5 MW.
Also among the largest facilities that have been connected in 2011 are OJSC "RITM" TPTA — 2 MW, Federal State Unitary Enterprise "Scientific-Research Institute of Applied Acoustics" (Konakovsky district) — 1.8 MW, "Hexa-nonwoven materials" LLC — 1 MW.
Through technological connection to its grid, Tverenergo promotes industrial development and investment projects in the region, thus developing the regional economy.
IDGC of Centre cares for the comfort and quality of customer service. Customers may learn on the terms and conditions for technological connection by calling the free Direct Power Hot Line at 8-800-50-50-115, the official site at www.mrsk-1.ru or Customer Service Centers — you may get detailed information on all matters relating to electricity supply.