23.09.2011
A few days ago Deputy General Director of — Director of IDGC of Centre — Orelenergo division, Alexander Letyagin, inaugurated a training centre of the chair "Power supply" in the Orel State Agrarian University (OSAU). The event was held at the International Seminar of Deans of Agro-Engineering Faculties.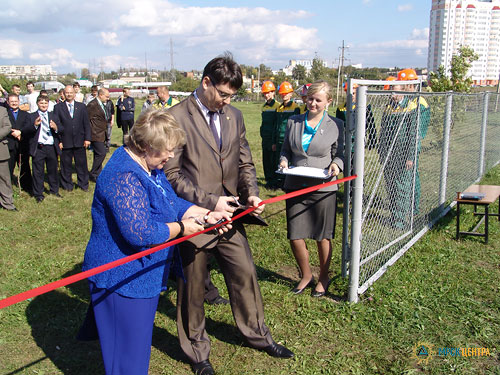 At the opening Alexander Letyagin noted that OSAU is a source of manpower for Orel utilities. "Today's event is pleasant to us because young people who have chosen the profession of the power engineer, can master modern equipment in practice, have master classes of professionals of Orelenergo regarding electrical measuring instruments and practice in the laboratory. We are interested in young, promising and qualified specialists."
President of OSAU, Doctor of Agricultural Sciences, Professor, Academician of the Russian Academy of Agricultural Sciences, president of the association of educational institutions of agriculture, Nikolay Parakhin, said: "The close and fruitful cooperation that exists between power engineers and us is not just a good tradition: the division's management has contributed immensely to the development of skilled educational process. Orel power engineers make lectures and supervise graduation projects of our graduates. The opening of this nice centre, where students will learn the specialty in practice, it would not be possible without the support of the Director of Orel division of IDGC of Center, Alexander Letyagin."
The new centre includes a 10.4 kV package transformer substation, a 10 kV overhead power line, a low voltage overhead power line and a 0,4 kV cable line, a 0.4 kV switchgear. Also the training centre is equipped with personal protective gear for students of power engineering, all the necessary equipment to conduct and organize work efficiently of repair crews and first responders. To practice first aid a special simulator "Maxim" was purchased.
During thirteen years IDGC of Centre — Orelenergo division has been cooperating with OSAU in the training of power specialists. Many of the graduates of the chair "Power supply" work at the division. Every year employees of the company have distance learning for skill improvement.