About the Company
IDGC of Centre is a leading electric grid company of Russia. The Company operates in 11 regions of Central Russia, providing electricity to the population, large industrial companies and enterprises of transport and agriculture, socially important facilities, performing grid connection of new customers.
The Company was founded in 2004 during the Russian electricity reform and the unbundling of power companies by type of activity with their subsequent regional integration. Today IDGC of Centre is one of 14 such interregional grid companies.
The Company conducts its activities in regions with stable economic growth prospects, which is one of competitive advantages.
Company's Structure
The Company operates in an area of 457.7 thousand square kilometres. Transmission and distribution of electricity, as well as connection of new customers to the electric grid of 0.4 to 110 kV is performed by 11 branches of the Company: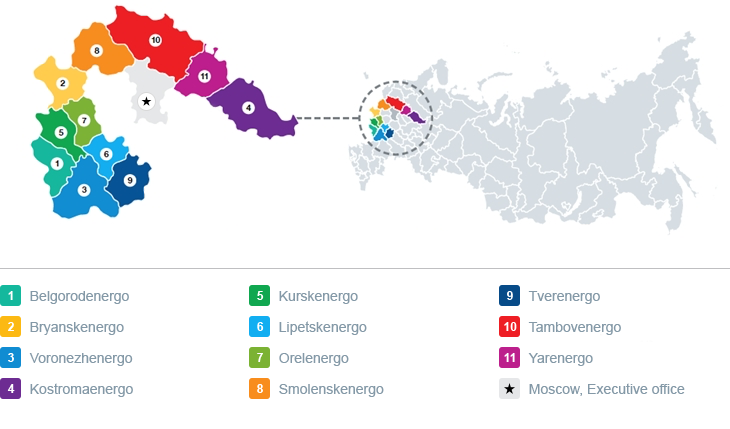 The Group of IDGC of Centre includes the following companies: JSC "YarEGC" and CJSC "Centre of Innovations and Energy Efficiency" in Yaroslavl, JSC "Sanatorium "Energetik" in Tambov. OJSC "Energy Service Company" (Lipetsk) in under bankruptcy management.
Key figures for 2015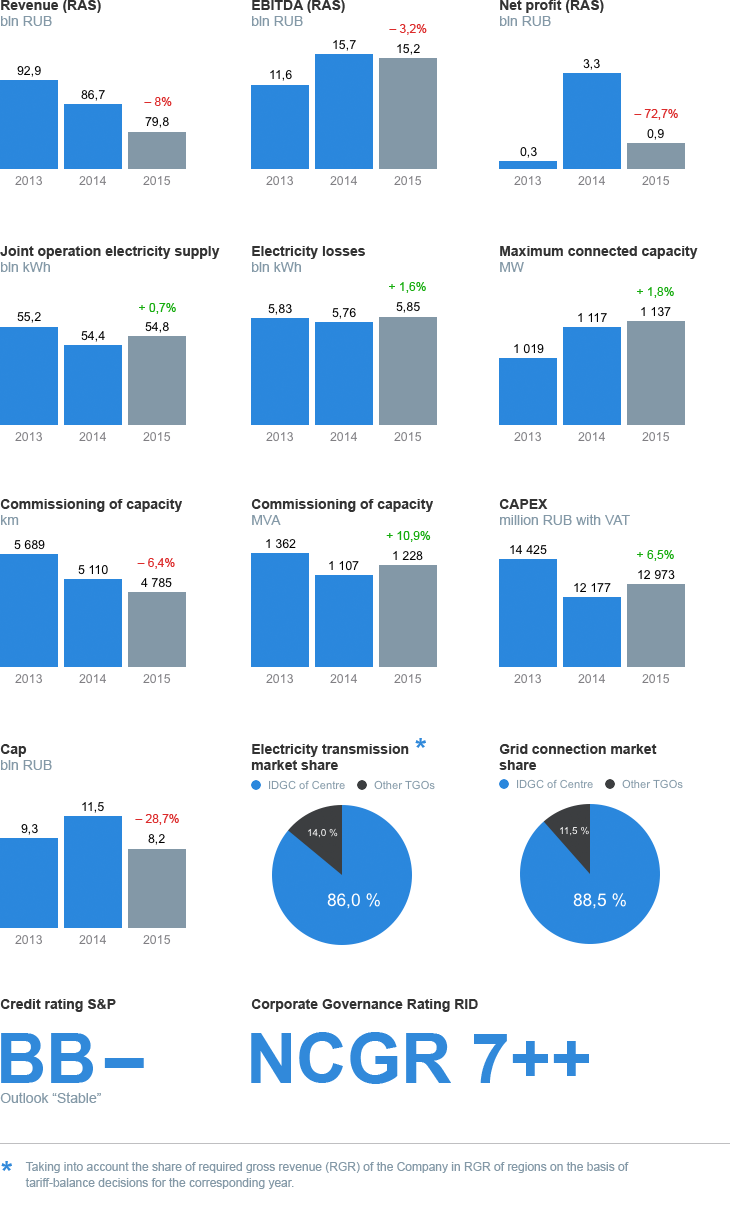 As of 31.12.2015 IDGC of Centre operates*: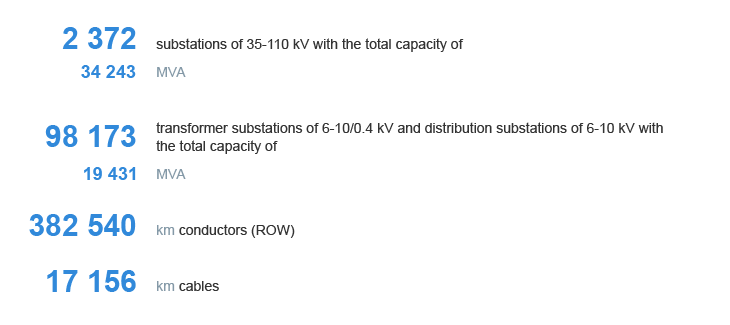 *including leasing, rental and equipment maintained under contracts 

The average staffing number of the Company as of 31.12.2015 was 29,428 people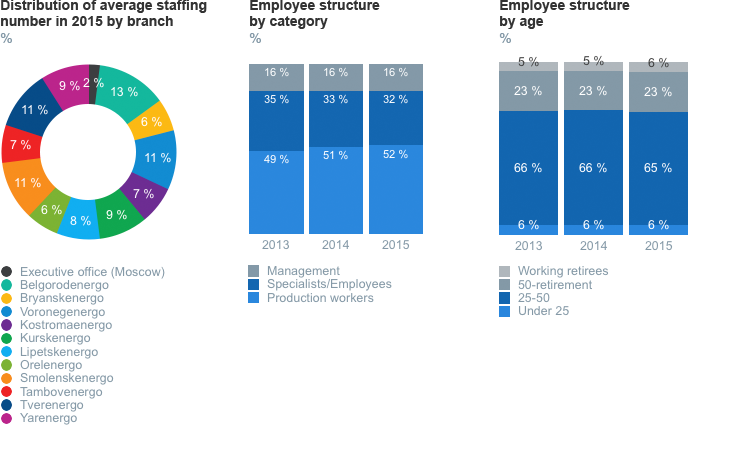 Share capital
The share capital of the Company is 4 221 794 146,8 RUB and is divided into 42 217 941 468 registered ordinary shares with par value of 10 kopecks each. The major shareholder is PJSC "Rosseti" (its share is 50,23 % of the authorized capital of the Company), the number of shareholders exceeds 16 500.
IDGC of Centre's shares started trading at leading stock exchanges on May 21, 2008. Currently the ordinary shares of the Company are included in the First (Top) Level Quotation List at ZAO MICEX. The ticker of shares on the Moscow Exchange: MRKC.
Shares are included into the calculation base of:
– MICEX Start Cap Index (MICEX SC)
– MICEX Power Index (MICEX PWR).
– MOEX Regulated Companies Index (MOEX RCI).
– the index for mid- and small-cap stocks MICEX SMID Index (MCXSM).
Factors of investment attractiveness of IDGC of Centre